In this particular system the review try nicaraguan chat room no registration produced server-side.
Sender merely ships the link. Target gets the preview from servers.
Host can fetch the link for preview either on content sent, or as soon as information are launched.
An attacker governed external machine could return a different sort of feedback in the event the ask is derived from the hyperlink preview machine, thus forwarding an artificial examine to recipient.
The category employs recipient-side url previews. Once a communication consists of a website link to an additional looks, the hyperlink is fetched on users technology as soon as the communication was regarded. This could effectively allow a malicious transmitter to deliver an external graphics URL indicate to an opponent monitored servers, getting recipients ip after the content try opened.
A far better option might be simply to connect the picture inside communication when it's sent (sender-side review), or experience the servers convey the image and put they within the information (server-side preview). Server-side previews enable more anti-abuse scanning. It may be a alternative, nevertheless certainly not bulletproof.
Zero-click class hijacking through chitchat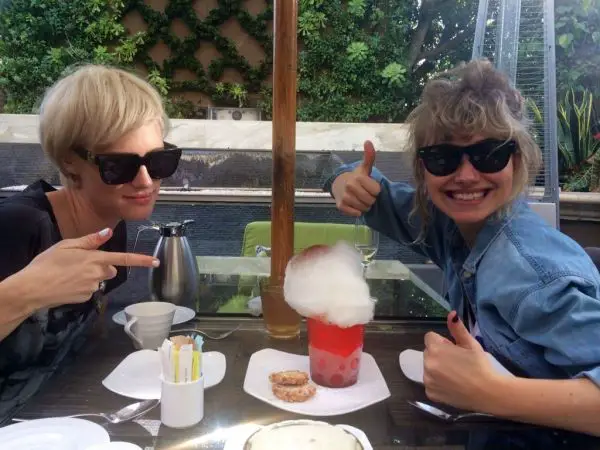 The application will occasionally connect the authorization header to demands which do not demand authentication, such as for instance Cloudfront GET requests. It will also gladly provide the bearer token in needs to outside domains in some cases.
Those types of covers would be the additional looks url in chat emails. All of us know the app employs recipient-side connect previews, together with the request with the exterior source are executed in recipients perspective. The endorsement header is included in the GET need into the exterior picture Address. As a result bearer keepsake becomes released within the outside domain name. Whenever a malicious sender sends an image backlink directing to an opponent influenced server, not only do they get recipients internet protocol address, nevertheless go for the company's victims program token. It is a crucial weakness while it allows class hijacking.
Note that unlike phishing, this challenge does not require the person to click on the website link. As soon as the information that contain the image connect was viewed, the software quickly leaks the treatment token within the assailant.
It seems being an insect associated with the reuse of a worldwide OkHttp clients item. Is going to be most readily useful when the builders be sure that the app simply links consent holder header in demands to The League API.
Findings
I did not look for any specifically intriguing weaknesses in CMB, but it does not necessarily mean CMB is a bit more dependable in comparison to category. (witness restrictions and upcoming study). Used to do select a couple of security issues for the League, none which were particularly hard to discover or exploit. I assume it's a regular blunders individuals make over and also. OWASP top individuals?
As buyers we must be mindful that corporations we faith using our information.
Vendors responses
I did so get a quick responses through the category after sending all of them a contact alert them on the conclusions. The S3 bucket configuration ended up being swiftly set. Additional vulnerabilities comprise patched or at a minimum lessened within 2-3 weeks.
I do think startups could certainly supply insect bounties. It is actually a decent touch, and most importantly, platforms like HackerOne supply experts a legal road to the disclosure of vulnerabilities. Sorry to say neither of the two programs within the article enjoys this program.
Limitations and long-term exploration
These studies seriously is not thorough, and really should become known as a protection exam. A number of the screens in this article had been carried out on the system IO degree, as well as little bit of regarding clients alone. Notably, I didn't taste for remote code execution or buffer overflow kind vulnerabilities. In future analysis, we're able to look more into the protection of clientele software.